Images Copyright © 2012 Wagner Photography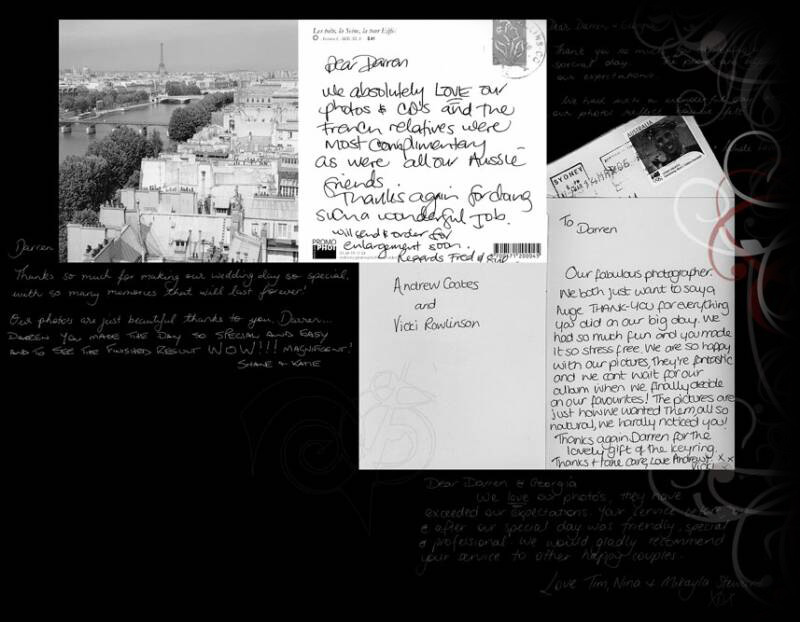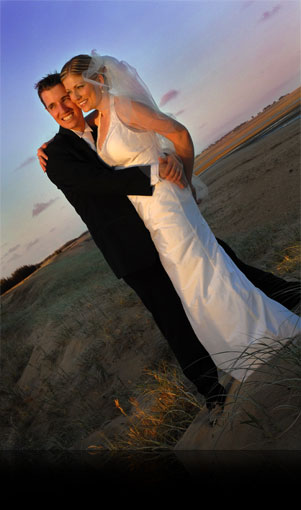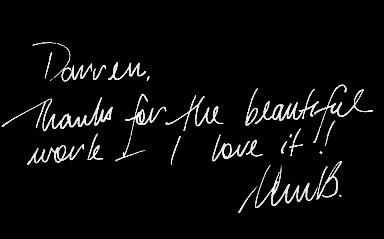 --Anna Bligh

Premier Queensland

Government Australia

Darren, you are an absolute champion! 

The DVD is beautifull!  We watched it last night and it was like re-living the day all over again.

Thank you, thank you, thank you so much for all of your hard work. I would never hesitate to recommend you guys.  You were not only incredibly professional, but also approachable and very friendly. 

Thanking you a million times over.

Best wishes,

Shannon and Heath

Hi Darren!

I just want to start by thanking you immensely for how wonderful you were on our day.

Darren, the photos ran so smoothly and Rob and I were able to

completely relax, knowing that you had it all under control.

And the photos you have sent through are just unbelievable, they are truly stunning and we have received great feedback from family and friends who have visited the site!!

So our deepest thanks go out to you for capturing our day so wonderfully and for being such a great guy to have around to capture every moment!!

We are still quite a ways off from shortlisting down to 42 photos....it is

going to be a tough job, there are so many amazing shots to choose from!

Thanks so much,

Sally Newton

Darren,

Had a look at the photos this morning and we are both stoked with the photos and webpage.

You have done a great job capturing my beautiful bride and the wonderful energy and happiness of an exceptional day. The smile was on my dial for most of the morning. 

You have done a great job weaving your magic already in presenting your craft so professionally.

Getting feedback already that people can't wait to see the other photos. 

Look forward to seeing you on the weekend at Tony and Mel's big day.

Thanking you for the job you have done.

James

Mackay, Queensland

Hi Darren,

WOW! We are sooooooo impressed with our photos! You have captured every one of our memories! A huge thank you to you  for all the hard work you put in on the day. We will be recommending you to anyone else that may get married in the future.

Many thanks again for the wonderful job you did in capturing our day!

Kind Regards,

Chris & Jaime Allom :)

Hi Darren,

We received our album and I wanted to extend a huge thank you for your sensational work in capturing our special day. It will be treasured forever.

Many people have commented on it and I honestly have not ever seen a better album. I'm the envy of all my friends....You  are worth your weight in gold!

I love it!!!  Thank-you doesnt seem to express how much we love your work.

Warm regards,

Michelle and Justin.

Hi Darren,

Thank you for helping make our day such an amazing day, we had a ball and loved every minute. We had so many comments from family and friends on how good you were, how relaxed you made everyone feel and what a great job you did.

Thank you so much again,

Cheers

Dr. Tracy

Hi Darren, 

On behalf of Mario and I, we would like to say an enormous thank you for all of your hard work and energy at our wedding last week.

We had an absolute ball and we believe that you contributed to that greatly.

The easy going and fun atmosphere made the day more enjoyable and we cannot possibly tell you about all of the positive comments that were made by parents, bridal party and friends about your attitude.

Thank you very much the photos are great.

Alana and Mario Gentile 

Hi Darren,

Just a note to thank you for your photography of our wedding.

You made the day such fun and it was such a pleasure to have you there.

Everyone commented on how good you were.

We LOOVE the Whitehaven shots ... and we tell everyone that our photographer got waist deep in water and was rolling around the sand to get the photos. Great stuff!

The photographer is soo important on the wedding day, because you spend so much time together ... and we couldn't have asked for a better person. You were fantastic!! And we really loved the photos!!

We wish you all the best for the future and would recommend your sevices to anyone.

All the best,

Adam & Kim

Darren,

I just want to thank you so much  for everything you did during and after our wedding to help us.  It was quite difficult organising everything from England, but you made it so easy and fun.

The day was perfect and again such fun which is a testament to how fantastic you were, making us feel so relaxed.

I couldnt wait for the pictures and now that Ive seen them I can't thank you enough. They are so beautifull, youve done us proud and Im so happy.

You're the best Darren

Thank you again.

Vicki & Andrew

England, UK

Darren,

Thank you so much for the beautiful photos and making our day so memorable.

You made the whole experience very easy for us both, and the photos are wonderful.

Both of us are very uncomfortable with getting our photos taken but with you it was like you weren't even there.

We cant thank you enough.

Kindest regards,

Kristy and Mick

Darren,

Thanks so much for making our wedding day so special with so may memories that will last forever!

Our  photos are just beautful, thanks to you, Darren...

You made the day so special and easy and to see the finished result:

WOW!!! magnificent!

Shane & Katie

Whitsundays, Great Barrier Reef

Darren,

Thank you so much for capturing our special day. The photos are beyond our expectations.

We had a wonderful day and our photos reflect how we felt.

Karen & Wade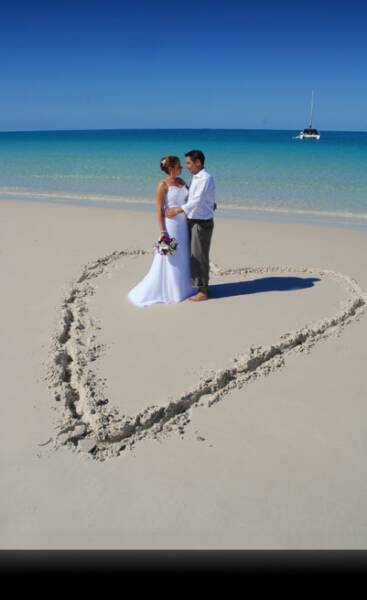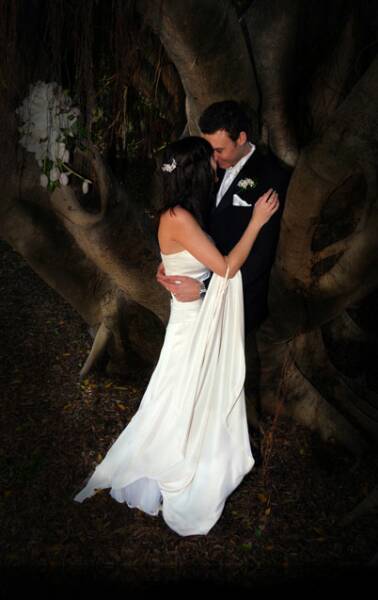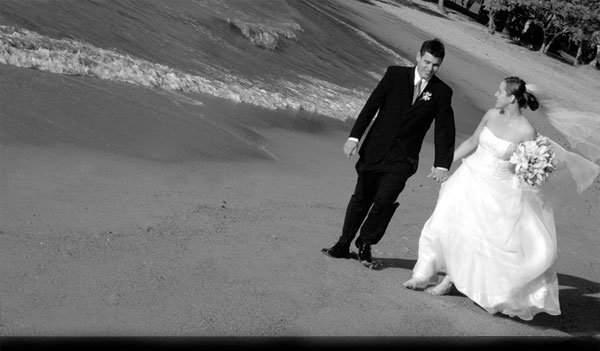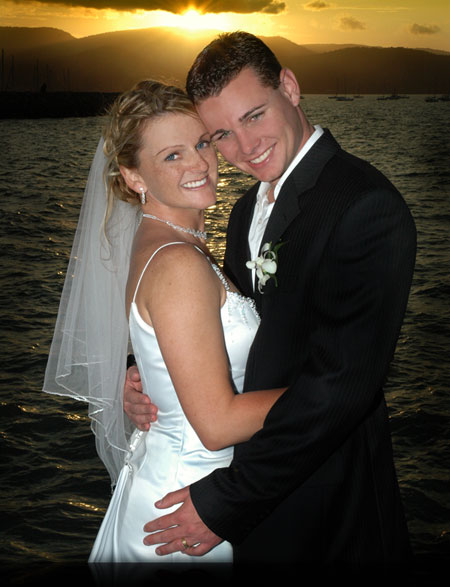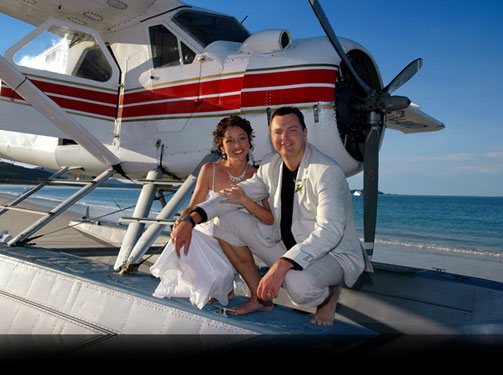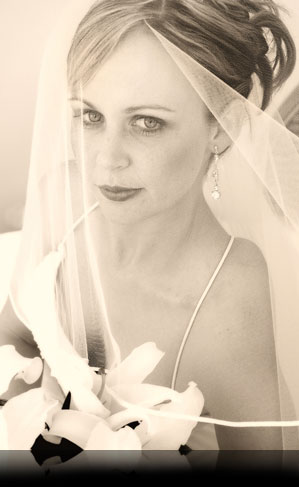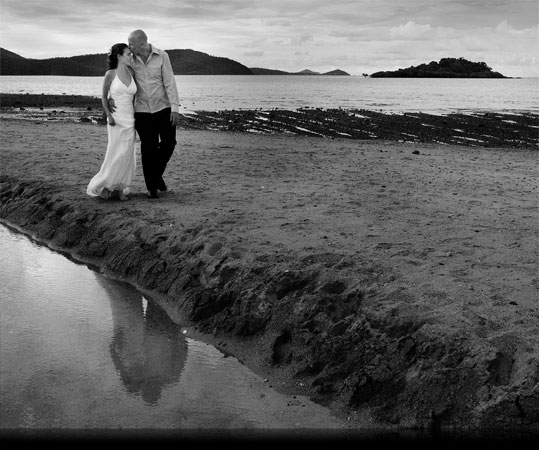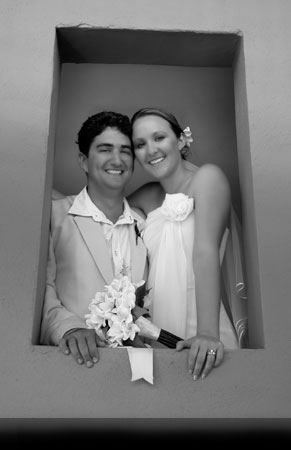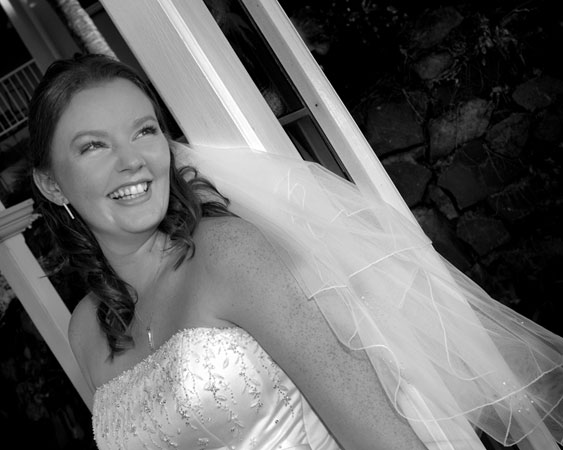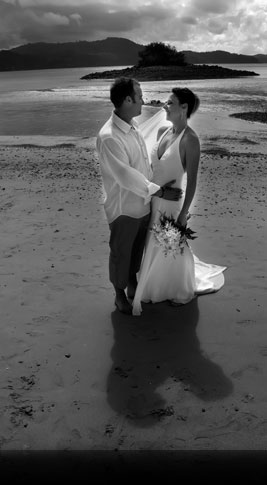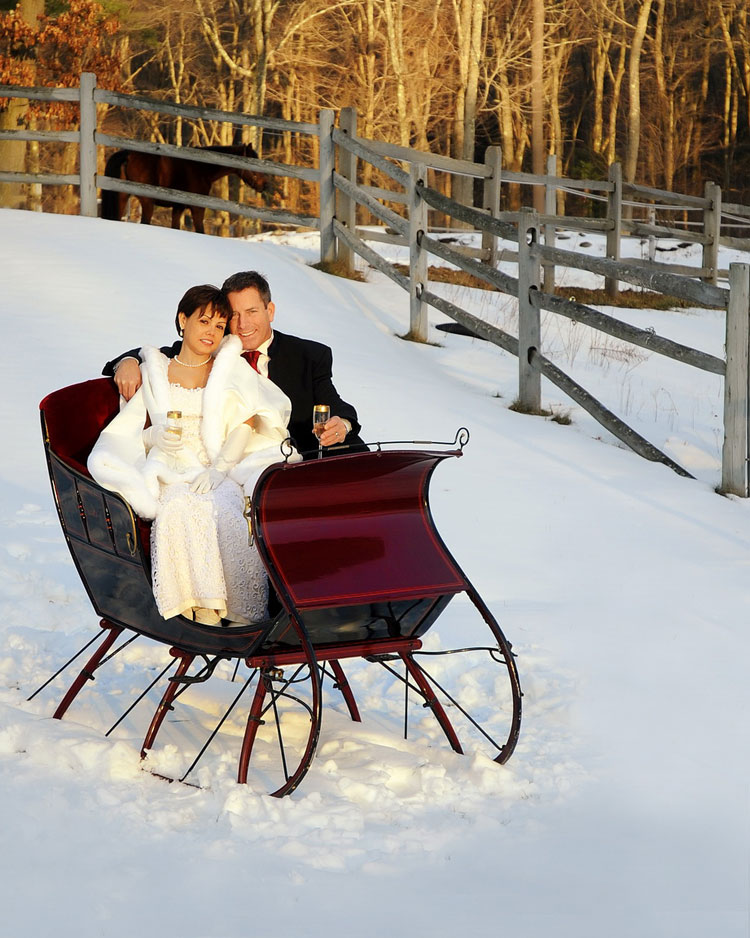 Darren ,

You are a master of your art!!  You are an unabashed romantic, as I am, and I've now seen firsthand the joy you derive from being there to capture not only the images, but the moments that make them as two people devote the rest of their lives to one another. My friend, I can't thank you enough. Your photos have taken my breath away, and my bride and I are sitting here on the last day of our honeymoon, shaking our heads in awe. Our wedding day passed all too quickly, and it was beginning to feel like a dream, but now it is a wonderful dream that we can look back and remember clearly for the rest of our lives, thanks to you and your special talents. You are a truly amazing, and gifted photographer, Darren. God has really blessed you with incredible vision and talent.

Yours Truly, George

South Windsor, CT