Images Copyright © 2012 Wagner Photography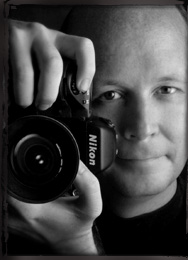 Darren Wagner began his photographic career by being awarded

Young Photographer of the Year by the Photographic Society of America.

After graduating from a commercial photography school Darren managed several photographic studios before founding his own, Wagner Photography.

Darren continued to win awards as a professional photographer for his wedding and dance photography. Darren achieved preferred photographer status with several world class island wedding resorts in Australia.

Darren's other clients have included Italian Vanity Fair, The London Telegraph and German magazine, Aftenposten. Darren also provided digital imagery for Gillian Armstrong's innovative documentary, Unfolding Florence: The Many Lives of Florence Broadhurst, which premiered at the Sundance Film Festival. As a graduate of a performing arts high school Darren takes great delight in working with performing and visual arts professionals.

With a flair for the creative, Darren's images are distinctly spontaneous and natural.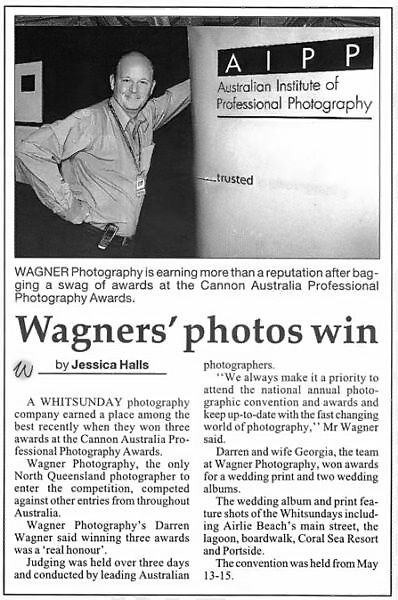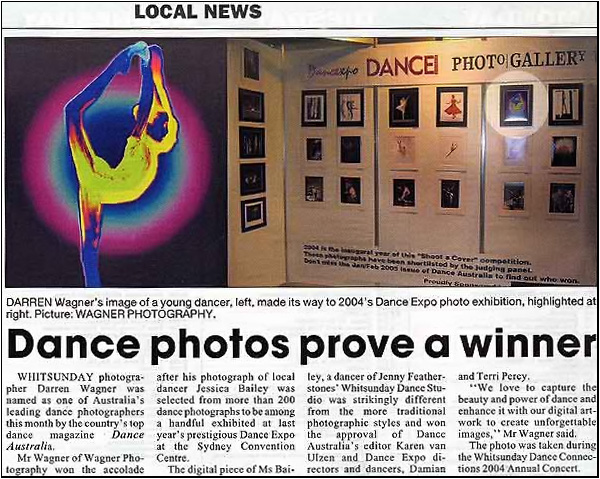 Photographic Society Of America - "Best In Innovative Photography"

Photographic Society Of America - Print accepted for the permanent Youth Collection